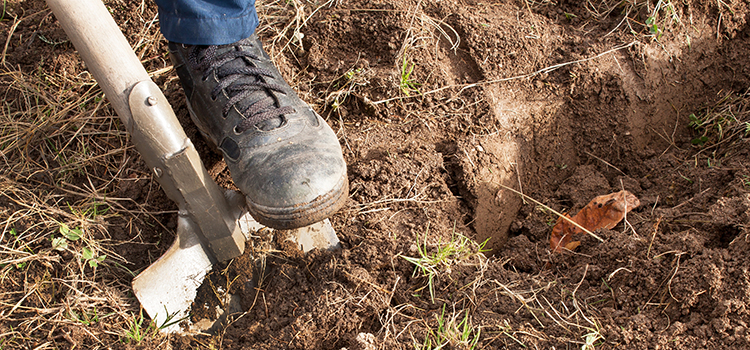 Why should you dial before you dig?
Whether you are a large construction company, a landscape gardener, plumber or you're a home owner that wants to install a washing line. If you are planning on digging, you need to Dial Before You Dig.
Once you give submit the location you wish to dig in, Dial Before You Dig can refer the details on to the underground utility owners who will respond to you directly.
The underground utility companies will advise if there are any underground pipes or cables in the vicinity, and will also provide some safety instructions and protocol that need to be followed.
Who are Dial Before You Dig?
Dial Before You Dig are a non-for-profit, free national, referral service that assists underground utilities in the preservation of their underground networks.
As the single point of contact, for all underground utility asset owners, you can Dial Before You Dig and make one single call, instead of having to approach each asset owner individually.
Duty of care
Under our very feet, are multiple networks of cables and wires, these include, water pipes, telecommunications, power cables, gas pipes and many more. Everyone has a duty of care not to damage underground utilities.
With the vast network of cables underfoot, it's highly likely that if you don't know where they are, you will hit one, if this is the case, the repercussions can be devastating.
What is the impact of hitting a cable?
Until the cable or pipe is fixed, it can halt service being provided to the area
Your project can come to a grinding halt
You will be given a costly repair bill
You could face legal action
Your company might experience negative PR
Personal injury and even death has resulted from hitting underground utilities
When dealing with the underground network, it's always best to be safe than sorry. Provac are Dial Before You Dig certified. So before undertaking any excavation work, call us. Our underground cable location service can help you navigate your project underground in Melbourne and across Victoria.