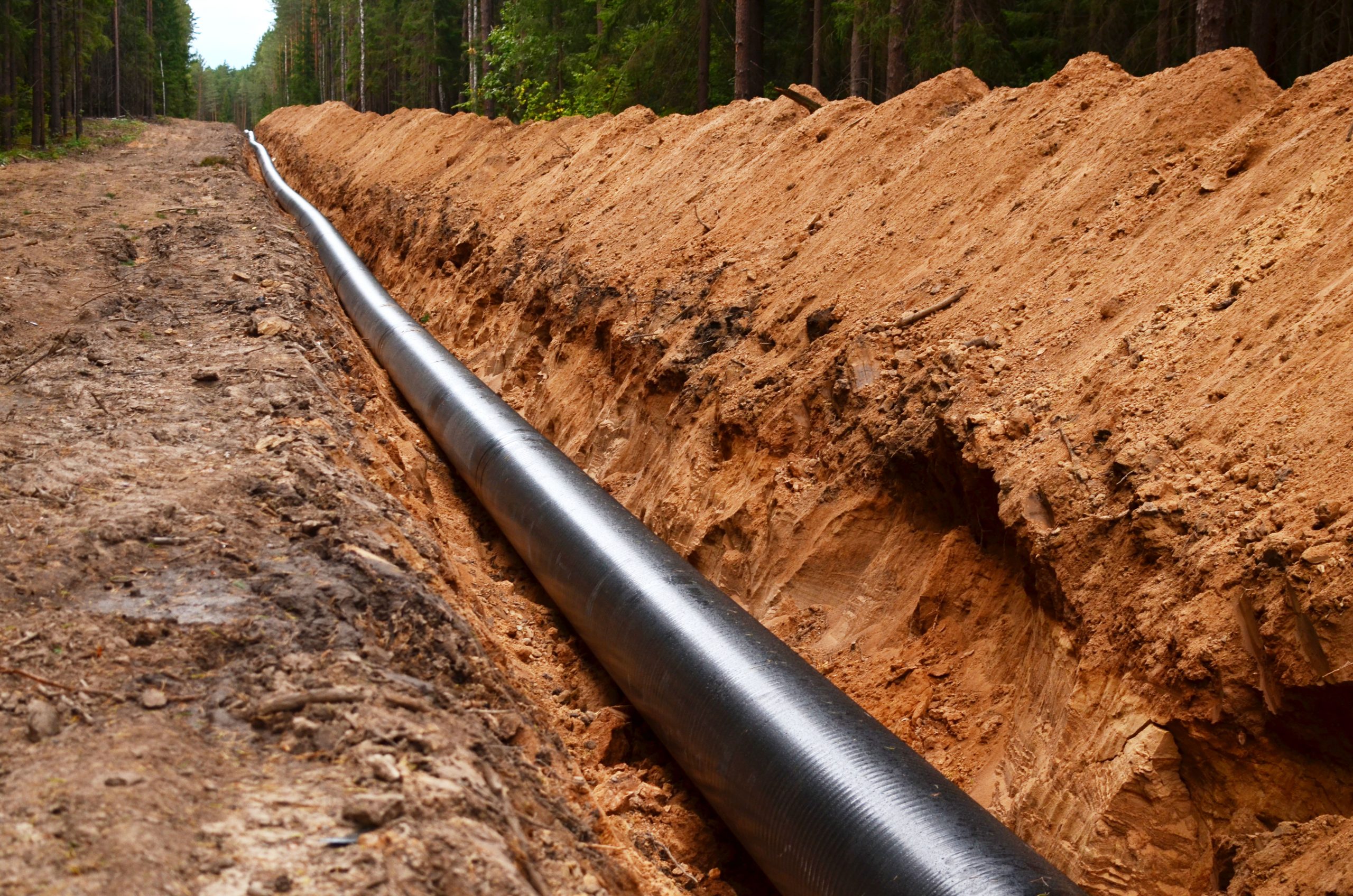 High-pressure water is used in hydro excavation to breakup and remove soil.
A hydro vacuum excavation (HVE) is a non-destructive technique that exposes the target by removing soil, rock, and other debris. The HVE procedure begins by digging a hole at the top of the site where excavation will take place. This provides workers who are performing the excavation operation access to the area.
After the initial hole is dug, water is pumped down into this hole with enough force to create a vacuum when it reaches ground level and below. This creates a circular void around the excavated area, which draws loose materials toward it with a vortex effect.
Once all of these materials have been removed from the inside the hole, anything further may be removed using conventional techniques such as shovelling. Read on to find out more about hydro vacuum excavation, and how we can help you with your next project…
What is hydro vacuum excavation?
A vac truck is an apparatus that uses high-pressure water to fracture and dissolve soil. After that, a high-volume vacuum is used to remove soil and other debris from the site of excavation. One of the primary advantages of this sort of excavation is that it is non-destructive, as well as very accurate and safe. Unlike many excavation techniques, hydro vacuum excavation minimises the chance of damaging critical underground services and facilities.
What is it used for?
Hydro vacuum excavation has a variety of applications. It is one of the most frequent ways to find and expose underground utilities and services in a safe and effective way. Other uses of hydro vacuum excavation include the removal of debris; sludge removal; pit and conduit cleaning; extraction of wet and dry materials; soil trenching, in which narrow trenches are dug to install pipelines and cables; pipeline maintenance; installation of new underground facilities; and installation of signs and poles, including power poles; and digging under existing structures.
Why consider hydro vacuum excavation?
Many of the damages incurred in the utility sector are due to shovel strikes, which means that hydro vacuum excavation is significantly safer when it comes to revealing utilities. The technique produces less damage and is considerably more accurate. Additionally, as opposed to manual digging, hydro vacuum excavation demands less labor, making it more cost-effective.
The excavation technique is also very tidy. Excavated dirt is stored in carefully and specially designed tanks, so you won't have to worry about a dirty worksite or inconvenience caused by debris.
How can we help?
At Provac Victoria, we offer a range of services, including hydro vacuum excavation. The service can be used for a range of purposes, including culvert and drain clean-out; potholing of services; sign and pole installation; slot trenching; and digging under existing structures. If you would like to find out more about our hydro vacuum excavation service, please have a look here.
We also offer combined vacuum truck and excavator rental services, so if you need equipment for your project, we recommend that you get in touch with us. Our combo units are available in both 3000L and 5000L vac tanks paired with 1.7-ton excavators. The mini excavators can be easily loaded and unloaded onto the truck bed via board ramps, which makes them a cost-effective solution.
If you would like to get in touch for more information or to request a quote, please contact us here or give us a call on 1300 734 772.
We also offer a range of other services, including ground penetrating radar (GPR); underground service locating; utility mapping; and surveying. To find out more about our services, please have a look here.