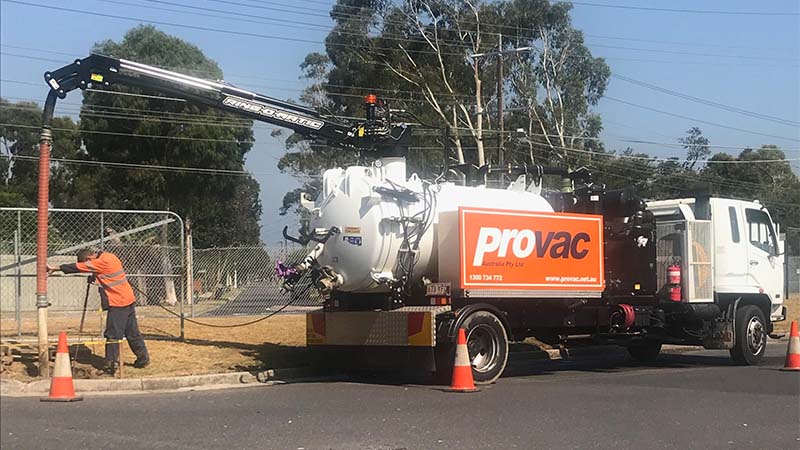 What is Hydro Vacuum Excavation?
Hydro Vacuum Excavation is the process of digging holes in the ground using pressurised water and an air vacuum system. This method of digging is a safer and more accurate way to excavate around underground services.
How does Hydro Vacuum Excavation work?
A hydro vacuum excavation truck, most commonly referred to as a 'Vac Truck', uses a high-pressure water and an air vacuum system to excavate the earth's surface. The pressurized water gun is used to cut through and break down soil which is then sucked up through an industrial vacuum hose and transferred into a debris holding tank on the back of the truck. The soil that is removed from the ground is then dumped at an appropriate dumping facility at the end of each day.
Benefits of using Vac Truck:
The main benefits of using a Vac truck are listed below;
Safer and easier to dig around underground services such as Electricity, Telecommunications, Optic Fiber, Gas, Water, Sewer and Stormwater
Are safer to work around than regular mechanical excavators (for example in trenches)
Can dig holes that are too small to dig with a regular mechanical excavator
Can access areas that are hard to reach with a regular mechanical excavator
Can leave less mess and cause less disturbance to an environment than a regular mechanical excavator
Can set up and leave a site within minutes
Can often cost less than a regular mechanical excavator