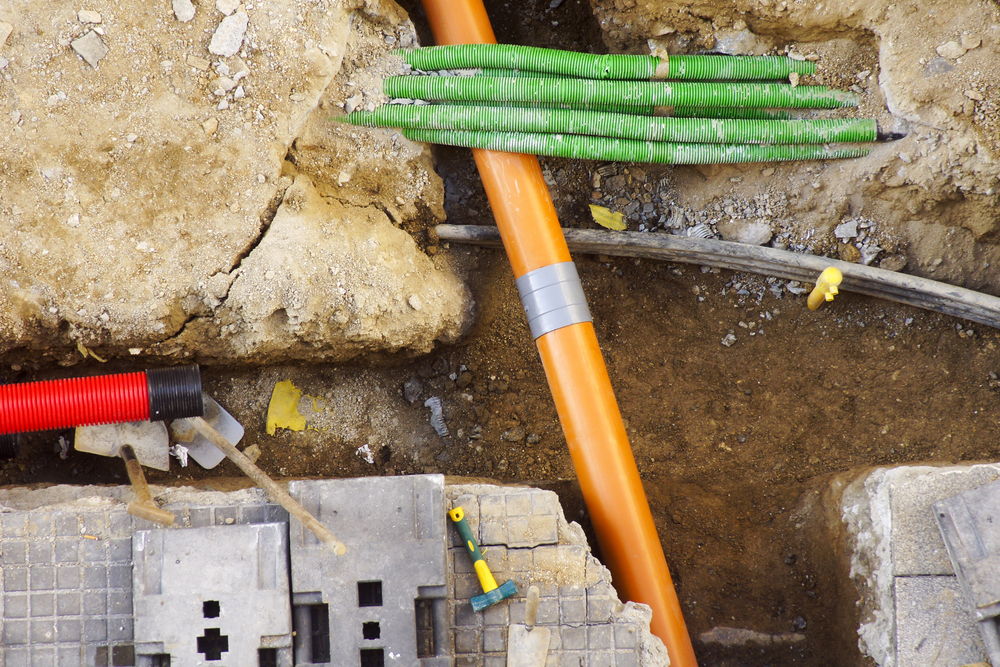 Non-destructive digging (NDD) is the safest and most efficient way to reveal underground utilities.
This excavation technique reduces the risk of damage by using sucker trucks that combine high pressure water jets with air suction. This exposes buried underground utilities and allows safe excavation around them.
What is non destructive digging suitable for?
Hydro vacuum services such as NDD are designed with the view of reducing the chance of someone damaging underground assets because of their project. Non-destructive digging is a cost effective and environmentally friendly hydro excavation service which is used in a variety of situations when there are underground assets present.
Its primary use is in situations when one is required to work around buried utilities such as gas lines, electric cables, storm drains and water mains. If these pipes and cables are damaged during your excavation project, you could be liable for any damages caused.
When is non destructive digging used?
This technique is generally used for repair, installation and maintenance work. This work takes place in various civil and domestic industries, such as the construction industry and the oil, gas and mining sectors.
It is most effective in projects which involve potholing and trenching, precision excavation, landscaping and the installation of services such as light poles and traffic signals.
In comparison to mechanical digging, vacuum excavation is a more effective service in terms of excavation power and a safer alternative.
A safe, non destructive excavation technique
Non-destructive digging is undoubtedly the safest approach. Worksites have a lot of important lines, cables, and pipes that may be difficult to locate. Traditional excavation methods may damage vital services, putting workers and property in danger if utilised to repair or install new underground infrastructure. Non-destructive digging allows for safe excavation while working around utilities without endangering the property or operators on the job.
A cost effective solution
Due to the lower risk for underground utility damage, minimal liabilities, and higher worker safety, the financial benefits of non-destructive digging quickly add up.
Traditional excavation methods can also be very time-consuming and pose more chances of damaging underground utilities. Repairing these utilities can be incredibly costly, as well as extremely disruptive to others around them. This can also create delays in a project and exponentially increase labour costs.
Vacuum excavation is also a faster process than using mechanical excavators, as it is easier for non-destructive digging trucks to get into tight spaces. It uses a logical approach to locating underground assets with minimal disruption. It also requires just one sucker truck and a solitary skilled operator to handle the entire project, saving on labour costs.
An environmentally conscious solution
Non-destructive digging is often seen as the greenest method of excavating. Vacuum excavation vehicles are capable of removing all forms of waste, allowing for quick, clean and precise excavations.
Debris is sucked through the sucker truck's tube and stored in a tank, and disposed of in an environmentally conscious way. This ensures that the site is clean for future use and allows for easy restoration of the land to its original condition. It is also a much quieter solution, minimising disruptions to locals and wildlife.
Non destructive digging in Melbourne
At Provac Victoria, we have years of experience in underground service location, utility mapping, non destructive digging and vacuum excavation. Find out how we can help with your project by clicking here.