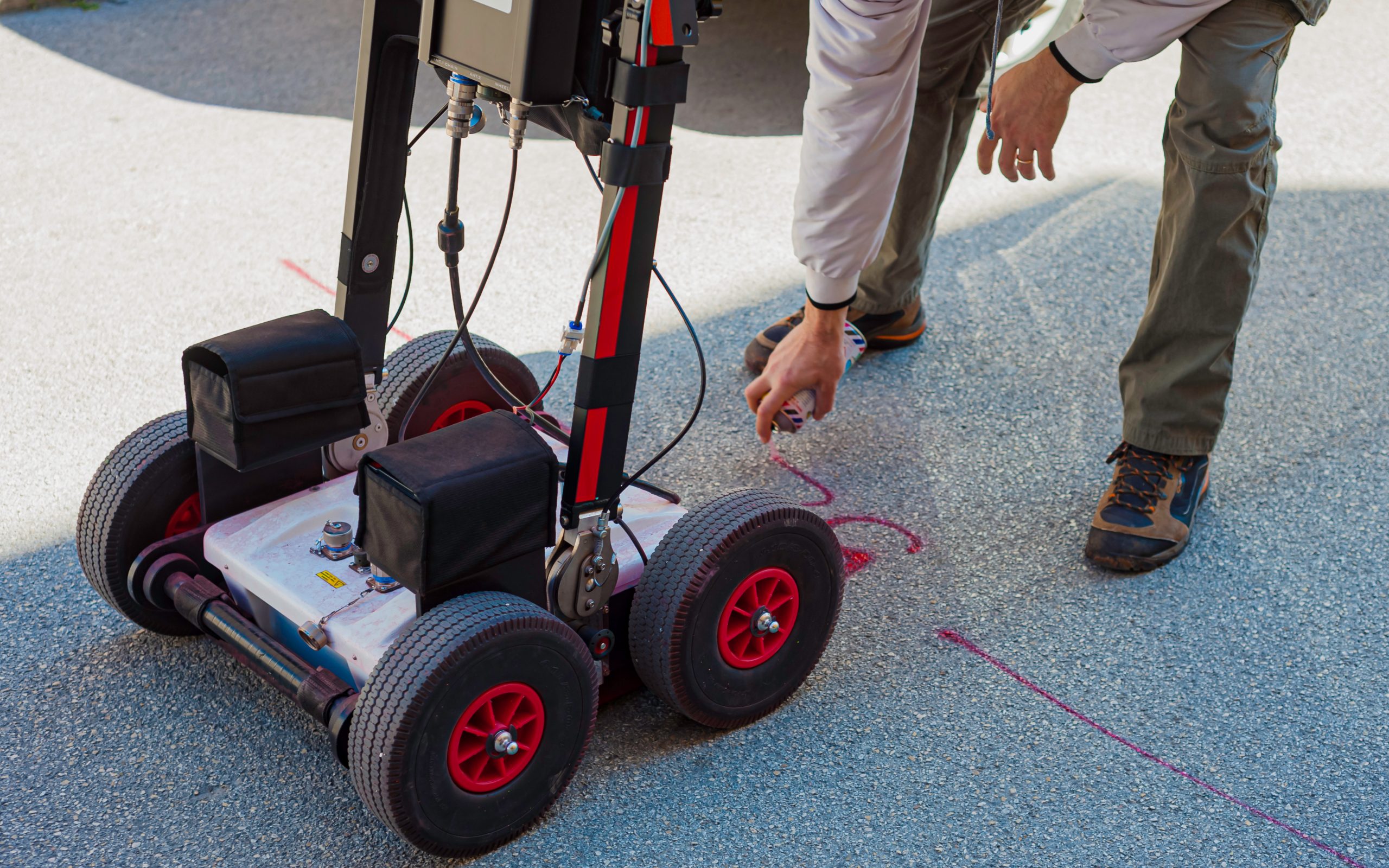 GPR is a precise and safe technique used for determining what lies beneath the ground before digging.
When digging for your project, it's important to know what lies beneath. Ground penetration radar (GPR) is a useful tool for determining what lies underground before excavation begins. The technique works by firing energy pulses into a substance and recording how long it takes for a reflected signal to return.
There are a number of benefits to using this type of technology — read on to find out more about how it works, some of the factors that affect its accuracy, and how we can help…
How does it work?
Ground-penetrating radar employs electromagnetic radiation waves to identify features below the surface of the earth, which makes it unique. A device with an antenna radiates high-frequency radio waves at short intervals into the ground during this procedure.
When these waves hit obstacles or dielectric singularities under the earth, they are reflected back to an antenna. This antenna then transmits the signals into interpretable data, allowing you to identify exactly where underground services and items are hidden.
How accurate is it?
One of the benefits of GPR is that it provides information about underground services and other objects with relatively good accuracy. GPR can extend fairly far underground, although certain conditions can affect penetration depth.
The GPR technique is often quite successful at revealing the horizontal positions of targets in their proper locations. Factors such as soil type and wetness can, however, affect depth measurements speed and accuracy.
It is important to note that the depth range of GPR can be limited by the electrical conductivity of the ground, as well as the transmitting frequency. The best possible depth penetration can be achieved in dry sandy soils, or massive dry materials like granite, limestone and concrete. Penetration tends to be considerably less in moist or clay-laden soils.
Another advantage of GPR technology is that it can see through almost everything. The technique may identify both conductive and non-conductive items.
How can we help?
At Provac Victoria, we offer a range of services, including ground penetrating radar (GPR). The technique is highly specialised, and it's a non-invasive method of delivering the important information that must be obtained before excavating may begin.
If you want to conduct an excavation-related project, we advise that you contact us so that we may assist you figure out what's beneath your feet. GPR may be used to prevent unintentional damage to essential underground support systems such as powerlines, gas mains, water lines, and other infrastructure.
If you would like to find out more about GPR, please have a look here.
If you would like to get in touch for more information or to request a quote, please contact us here or give us a call on 1300 734 772.
The team at Provac Victoria also offers a number of other services — these include hydro vacuum excavation; underground service locating; and vac truck and mini excavator hire. If you would like to find out more details about these services, please have a look here.
For many years, our team of experts has been assisting plumbers, electricians, contractors, excavators, drillers, engineers, and homeowners. We're excited to work on your next project – big or small!