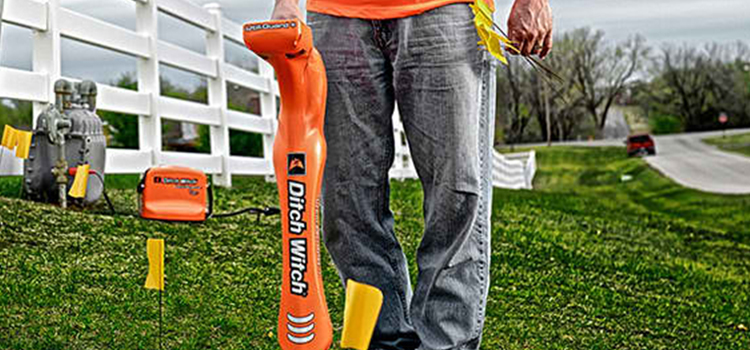 Excavation is a necessary, but often risky process. In modern developments there are numerous services and utilities located underground, such as:
Water pipes
Gas pipes
Phone cables
Power cables
Fibre optic cables
Drainage systems
To name just a few. When heavy and more traditional machinery is brought in to excavate a trench or dig holes for the installation of poles and signs, for example, there is the risk of inadvertently causing damage to underground services.
If this occurs, those responsible for ordering the excavation are liable for very expensive repair bills, as well as causing delays to the excavation project itself.
So what are the options to avoid such a catastrophe?
Underground Cable Locator Service
Companies that specialise in both the location of underground utilities and offer more appropriate excavation methodologies, such as hydro excavation, will use the latest equipment and techniques to locate underground cables.
With more and more cables now being laid underground, the system is becoming very congested and complex, and cable locator service is now essential before an excavation project can be undertaken.
Provac Australia are experts at locating underground cables. Our professional operators use the latest state of the art detection equipment. This allows us to both discover and map out exactly what lies beneath the surface of the proposed excavation site with pinpoint accuracy.
In fact, it's actually illegal to excavate or even drive a star picket into the ground on either public or private property without current dial before you dig (DBYD) plans onsite.
Ground-Penetrating Radar (GPR)
Utilising a chart recorder or computer screen to display the results, GPR uses a series of radar wavelet traces or scans to map out exactly what lies beneath the surface of the area where excavation is to take place. Radio waves are pulsed into the ground via the ground-penetrating radar equipment.
As the electromagnetic energy penetrates the ground, it reflects back the results of the material underground, with the results varying depending on the differing electrical conductivity or permittivity of the buried objects.
Essentially it is an underground radar system that differentiates the various objects and materials directly below the designated area for excavation. This way, when excavation does take place, the operator has a blueprint of what lies unseen just below the surface and can perform the excavation accordingly.
Hydro Excavation Is Safer
Once cables and underground utilities have been discovered, recorded and mapped out, the safest excavation technique to avoid damage to these utilities is hydro excavation. A vacuum truck is brought in, where the soil is first loosened up with powerful jets of water before the sludge is sucked up by the vacuum. This method negates any possibility of damage occurring to underground utilities from the use of an excavator and metal bucket.
In Melbourne, and Victoria wide, the team to call in for all of the above professional services is Provac Australia. We employ the latest techniques and equipment to first locate underground utilities, and use our state of the art vacuum truck and hydro excavation to get the job done safely and with no damage to existing services.
Guarantee your peace of mind. Call Provac Australia first for all your excavation projects.