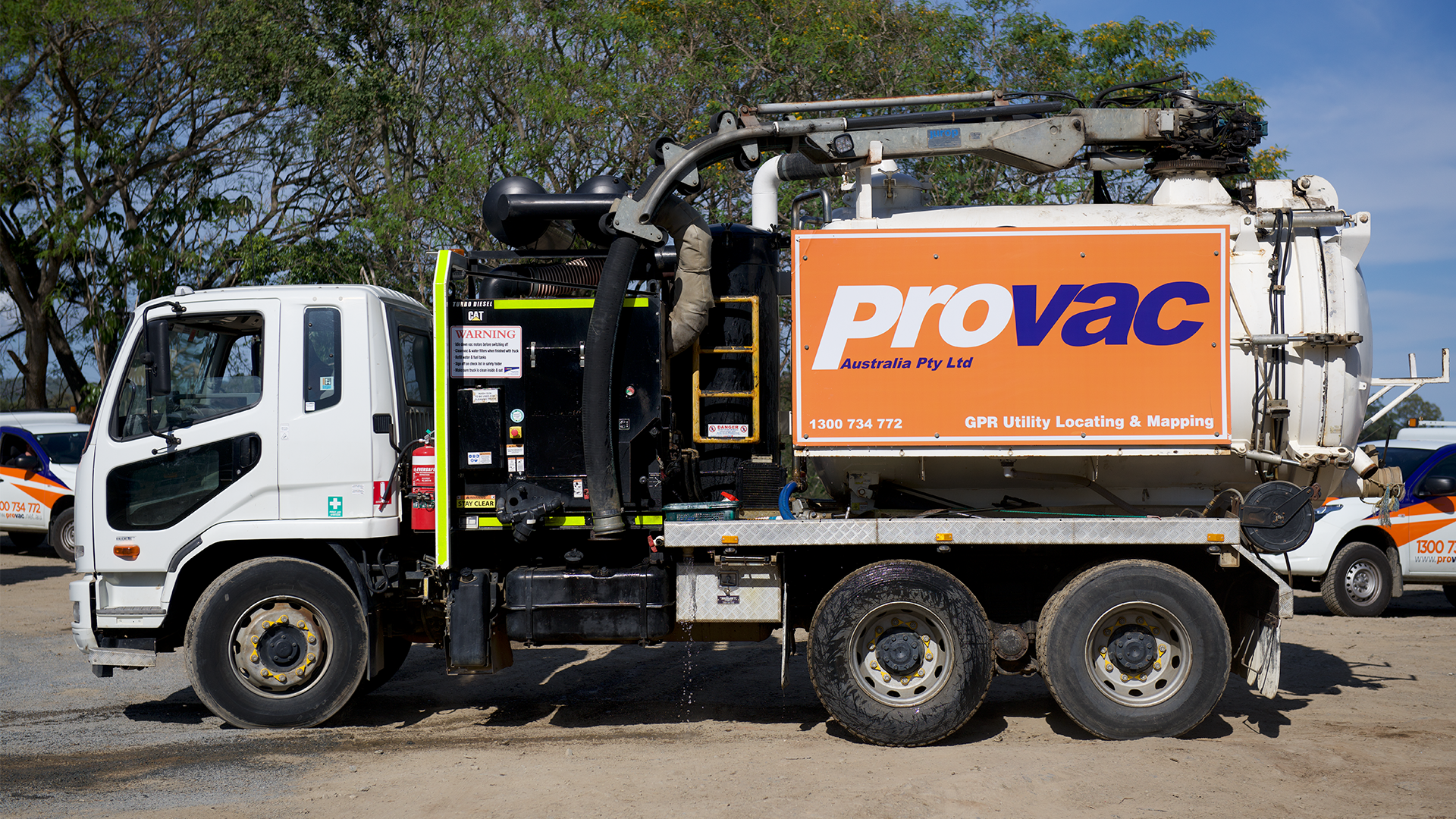 There are many common industry terms which are used to describe non-destructive digging excavation trucks.
VAC trucks are often used to clean and remove sludge from a location and into its tank. The VAC truck sucks up liquid from the bottom of a tank and injects it with air to break up solids into smaller pieces that can then settle out more easily. This allows it to be easily transported away from the location in question to another one.
VAC trucks use cyclonic separation technology, which separates liquids from solids as they exit the vacuum chamber at high speed. VAC trucks are mostly used in tank cleaning, however they can also be used for maintenance and inspection work as well. In addition to this, they can also be used to empty tanks or bodies of liquid, including within sewerage or septic tanks, water tanks and flooded areas.
Vacuuming Trucks
Vacuum trucks are often used to handle large-scale liquid and sludge clean up and also used in industrial settings for water suction or debris removal. VAC trucks are incredibly useful in environmental disasters for quickly clearing sites.
These different kinds of vacuum systems have unique features which cover specific applications such as on-site storage tank cleaning, digging deep holes/excavations faster and more efficiently using less manpower by removing large of soil at one time
NDD Trucks
NDD (non-destructive digging) trucks are also known as 'sucker trucks' because they have a vacuum that is used for sucking up dirt off driveways and other surfaces while driving around in circles or in a straight line.
First the process begins with high pressure water applied to the soil to break it down. NDD trucks then can suck up debris such as rocks, metal pieces, bricks and even glass bottles and dispose of them without causing any damage to your driveway surface!
Our truck operators will ensure that we do as little damage as possible, by using keyhole technology to identify underground services and guaranteeing no damage even to the thinnest underground cables.
Cyclonic Separation Technology VAC Trucks
These trucks utilise cyclonic separation technology, which separates liquids from solids as they exit the vacuum chamber at high speed. VAC trucks separate liquid from solid with their cyclone technology that forces all the air out through a fine mesh filter before it exits into another storage tank ready to be collected again later.
How Provac Victoria can help
Provac is here to help you get the VAC truck or appropriate technology that you need for your construction site in Melbourne or greater Victoria. We have over 20 years of experience in providing non-destructive digging trucks nationwide across Australia and know how to assist with your needs.
Call us today on 1300 734 772 if you would like an NDD truck hire package quote which includes delivery, setup & collection at no extra cost.
Provac has friendly staff who will provide expert advice about choosing the right vacuum truck system for your needs so give them a call now!